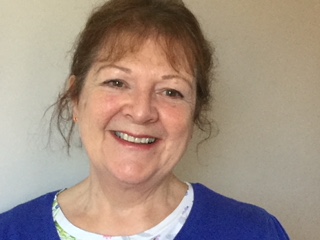 Hi, I'm Margaret. I live in Castlethorpe, have three grown up sons, and am about to become a grandmother for the first time in October!
It is a joy for me to walk the next part of my journey with the people at Stony Stratford Methodist Church
I came to the Milton Keynes Circuit in 1991. In 2006 I went to work for Methodist Homes, training Chaplains and developing spiritual care for those who are living with dementia. I have now retired from full-time service as a minister but have come back on a voluntary basis to look after Stony Stratford Methodist Church during a period of change.
Change is always a challenge and as a Church we need to think and talk about how we see our future and then together work out where God is leading us My prayer is that this challenge will enable opportunities and new ways of being church that will benefit us as individuals and the community in which we live. I look forward to getting to know you and working with you to further God's work in Stony Stratford.
Our History
John Wesley (1709-91), the founding father of Methodism, visited Stony Stratford on a number of occasions. Although he was an ordained Anglican minister, the authorities of the Church of England were not comfortable with the self-disciplined lives and methodical approach to the study of the Bible that were the hall-mark of Wesley and his friends. Consequently, the term 'Methodist' was applied to them as a mark of derision.
Eventually the Church authorities became so incensed by their radical message that he and his followers were prevented from preaching in many parish churches, so they would preach at market crosses and other public places. Wesley is said to have visited Stony Stratford at least five times and is reputed to have preached under a tree in the market square
In the 1770s a local group of these 'methodists' began to meet for worship in a large barn behind the Talbot Inn in Stony Stratford (now 81 to 85 High Street). It remained their meeting place until 1844 when the present church was built in Cow Lane near Coffereys (formerly Cow Fryers) Close. Cow Lane is now Silver Street and Coffereys Close is now Cofferidge Close.
Right: Wesley's Tree in the market square circa 1905
Methodism Today
The calling of the Methodist Church is to respond to the gospel of God's love in Christ and to live out its discipleship in worship and mission. It does this through worship, learning & caring, service and evangelism.
Methodism has long recognized the valuable contribution of women to both ordained and lay ministry and is welcoming of all without regard to nationality, race or gender.
Stony Stratford Methodist Church is part of the Milton Keynes Circuit of Methodist churches, which in turn is part of the Methodist Church of Great Britain, which links all Methodist Churches through a structure of Districts and Circuits.
For more information about:
The Milton Keynes Methodist Circuit: www.mkmethodist.org.uk
Below: Silver Street in the early 20th century (?), with the Methodist church by the lamp-post (which is still there in its modern form - see picture on home page).